In the section Publications -> Standard Results 2017 Standard Results of Polish FADN agricultural holdings have been published.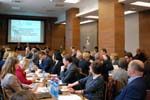 On 29.03.2019, at the headquarters of the Institute of Agricultural Economics and Food Economy – National Research Institute (IAFE-NRI) in Warsaw, annual organizational workshop was organized by the Polish Liaison Agency FADN. Among the workshop participants were the undersecretary of …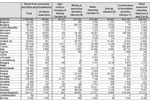 On the 21st of November 2018 Agricultural Accountancy Department transferred set of 12 298 FADN farm returns onto European Commissions' RICA-1 server.