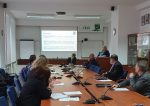 On 19.04.2023 annual training and organizational workshop of the Polish FADN was held, in the hybrid formula – on-line and in person. The workshop was organized by the Polish FADN Liaison Agency. The participants of the workshop were directors and …

In the section Publications -> Standard Results 2021 Standard Results of Polish FADN agricultural holdings have been published.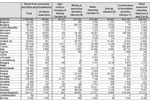 On the 28st of October 2022 Agricultural Holdings Accountancy Department transferred set of 11 204 FADN farm returns onto European Commissions' RICA-1 server.