In the section Publications -> Standard Results 2018 Standard Results of Polish FADN agricultural holdings have been published.

From January 1, 2020, the head of the Agricultural Holdings Accountancy Department is Dr. Eng. Joanna Pawłowska-Tyszko. Dr. Eng. Zbigniew Floriańczyk has finished work at the Agricultural Accountancy Department. Thank you very much for your cooperation with the …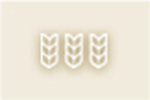 Please be advised that from January 1, 2020, the Agricultural Accountancy Department in connection with the reorganization at the Institute of Agricultural and Food Economics – NRI received a new name – Agricultural Holdings Accountancy Department.