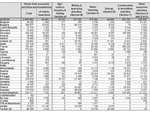 On the 29th of November 2016 Agricultural Accountancy Department transferred set of 12311 FADN farm returns onto European Commissions' RICA-1 server.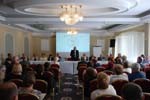 Between 21st – 23rd September 2016 year in the conference centre Windsor in  Jachranka was held the 14. Annual workshop of Polish FADN and of the research task "Analysis of changes in the profitability of the production of selected agricultural …

In the section Publications -> Standard Results 2014 Standard Results of Polish FADN agricultural holdings have been published.